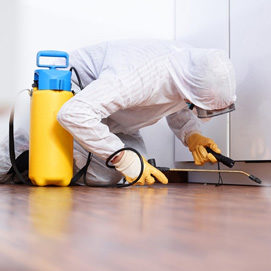 From Queens to Brooklyn, Bronx, Manhattan, and Staten Island, ChutePlus is the favorite building cleaning company. Our award-winning cleaning service has provided the most exceptional building cleanup solution for many homeowners and property managers for years. Our goal is to make everywhere in New York and all the Tri-state area spick and span. We not only get the job done on time, but we deliver a cleaning solution that will blow you away.
Anywhere you're in Big Apple, ChutePlus cleaning service is close to your doorstep. We are all about quality and affordable cleaning service. To get any of our award-winning services today in Scarsdale, NY, 10583, contact us for a free quote.
Coronavirus Sanitization In Scarsdale, NY, 10583
Vaccinated or not, you don't have to throw safety to the winds. Keep staying safe. Get your space in Scarsdale disinfected by our professional coronavirus sanitization crew.
Window Washing & Cleaning
When it's time to get the windows cleaned, getting every part gleam and glister should be a top priority. Never settle for less. Reach out to ChutePlus for the best value window washing & cleaning job today in Scarsdale, NY.
HVAC & Duct Cleaning
Of course, you don't have to take your duct cleaning and maintenance for granted. Want to get the most satisfying HVAC & duct cleaning service in Scarsdale, NY? Try ChutePlus!
Trash Chute Cleaning
Your chute linen doesn't have to look so dirty or poorly maintained. Let the best local trash chute and linen cleaning service take care of it.
Dryer Vent Cleaning
Safety, first. Take care of your home. Hire ChutePlus for the most remarkable dryer vent and exhaust cleaning service that will knock you out.
Chuteplus is here for Scarsdale!