ChutePlus LLC Is An Award Winning Commercial & Residenial Garabage & Debris Chute Cleaning Services in NYC (Queens, Manhattan, Brooklyn, Bronx & Staten Island.) We also have dispatch centers servicing the great New Jersey & Connecticut Tri-State area. We offer building companies & homeowners alike the best prices, quality and warranties in our industry.
Trash chute and compactor rooms are not often thought of when it comes to routine maintenance in a building. Trash chutes are filled with bacteria, grease and toxins. We steam clean trash chutes, all hopper doors as well as the compactor and the compactor room with high-pressured steam. We then place EPA registered enzymes as deodorizers to ensure those hazardous toxins and bacteria stay away from your building for a long time. In addition to cleaning, often Linen chutes as well as Garbage chutes get tears in them which become sharp and cut open bags. We offer special repair methods with our state of the art machinery.
Why Cleaning Your Chutes Is So Critical?
Cleaning Trash Chutes Improves Air Quality
Just like a chimney, garbage or trash chutes have an up-draft This can force unhealthy odors, nasty smells and air-bourne bacteria from inside the garbage chute walls to be wafted back into the building. These airborne pathogens and odors will spread into the communal areas as residents open the garbage chute doors in order to dispose of their trash. By a process of osmosis, they will find a way into private areas as well creating a putrid atmosphere.
Cleaner Chutes For Bacteria Control
When building tenants discard their trash into a garbage chute, Disposal bags contain all manner of waste, including leftover bacteria-ridden food.  As all Maintenance personnel knows, garage bags have a tendency to open and can rip easily. As this often happens, the wet trash can stick to the inner walls of the chute and the dry garbage will stick to the wet garbage providing an optimum place pests such as mice, rats, maggots or roaches.
Clear Garbage Chuted Prevent Fires
It is almost impossible to prevent grease from spilling onto the edges of your trash chute. What you can do, though, is invest in trash chute cleaning. If grease leaks out of a garbage bag and coats the sides of a chute, it is a fire hazard. All that is needed is some overheating or a rogue spark to ignite and the grease will catch fire and put the lives of those in your building at risk.  
Extending the Life of Your Trash Chute
It is a fact of life that some trash may stick to the sides and seem impossible to remove and may build up over time. it is necessary to get a proper cleaning. With deep cleaning, all the leftover trash that your chute may have seen over time will be gone. It will be transformative with professional cleaning services to remove bacteria buildup.
Proper maintenance of facilities extends their life. Over time noxious chemicals and trash build-up.With professional cleaning, the removal of dangerous materials will ensure that your trash chute will maintain structural integrity for longer giving your residents peace of mind.As a responsible building manger, you should contact a professional chute cleaning service and schedule regular cleaning and maintenance using the best equipment.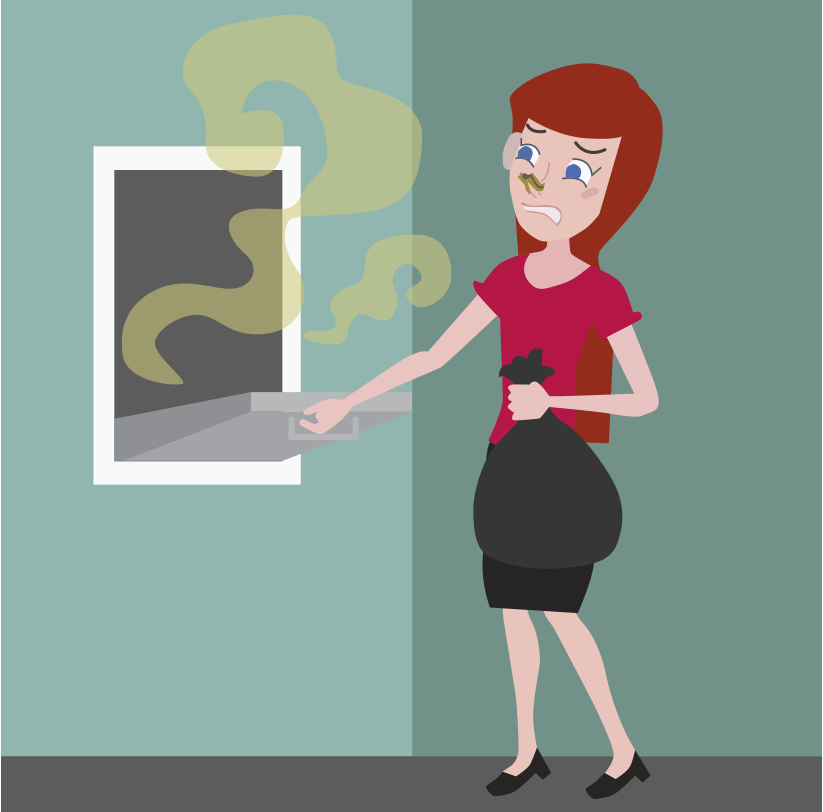 Testimonials From Our Happy Clients
All I can say is these guys are the real deal and they are a pleasure to work with. Their service is great. Their team comes off as happy and well trained for the services they provide. Thank you guys!
David Frank
They did a wonderful job with my air duct cleaning. They pointed out that my furnace didn't even have a filter which is somewhat why it got so dirty over the years so they took assessment to propose which size to get. Why not come here again and again?
Michelle Clark
The personnel was incredible. They were able to book me at the last minute to meet a special need. The specialists were consumate in clarifying what they were going to do, what they discovered and remediation strategy. They kept a clean work area and comradely throughout!!
Sean Murphy
We take pride in giving you the best building services available. We have a policy to work together as a team. We do work in some of the largest management companies in the world.
Monday—Friday: 9:00AM–5:00PM
Saturday & Sunday: 11:00AM–3:00PM