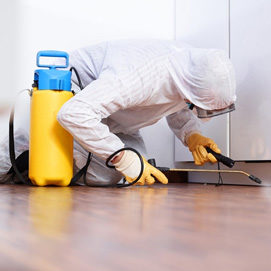 We are much pleased to bring our award-winning cleaning services right at the doorstep of many homeowners and property managers in Saint Albans, NY, 11412. We are the number one dependable and reliable building cleanup service company, reaching all boroughs in New York and the whole Tri-state area. Our goal is to offer the most satisfying cleaning solution at affordable pricing for all property managers and homeowners in the US.  Our profoundly experienced and certified servicemen will always go the extra mile to keep every surface spotless and shiny as new.
Some of our award-winning services, now available in Saint Albans, NY, are as follows.
 HVAC & Duct Cleaning in Saint Albans, NY, 11412
Once your HVAC system fails to function as it should, the ideal alternative is to look for help. But you can avoid all these hurdles by inviting the best duct decongestion company near you to help clean and maintain your ducts.
Coronavirus Sterilization
Taking vaccination is the right thing to do. But to keep your environment free from germs and other harmful organisms, investing in covid-19 sterilization in 11412 is much prudent.
Dryer Vent & Exhaust Cleaning
What happens when you discover that your dryer doesn't live up to its optimum function? Well, you don't have to wait till that time comes. Save yourself the stress, reach out to the number one vent cleaning company in Saint Albans, NY.
Window Washing & Cleaning
Forget about all the How-Tos you read on sites and watch on YouTubes. The secret to a glistering and shiny window lies in hiring a professional window washing & cleaning company like ChutePlus.
Trash & Linen Chute Cleaning
To guarantee a spick and span trash linen in Saint Albans, NY, involve the service of trash chute cleaning and repair company.
ChutePlus is here for Saint Albans!