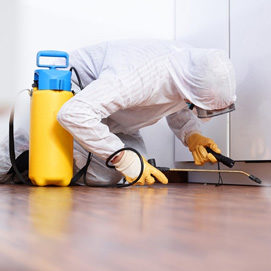 Welcome to the most prominent and outstanding building cleaning service company in New Jersey. The biggest payoff in hiring Chuteplus for your building cleaning needs is not just about you saving time and energy. It's about the exceptional cleanup job you will get from us—all at a bargain price. Quality is our priority. The work is never over till you're delighted. Trash chute cleaning, duct cleaning, window washing, coronavirus sanitization, and a whole lot more. Our well-trained and equipped servicemen are out to offer you a quality job that will blow your mind.
If you're in Rutherford, NJ, 07070, the unrivaled building cleaning service company is now right at your doorstep. Reach out to us for any of the following cleanup services.
Window Washing & Cleaning In Rutherford, NJ, 07070
For many people, the window is an indicator of how clean the inside of the building is. It takes more than reading stuff online and watching YouTube videos to get a glistering and luster window. Get professional window washing & cleaning service company to help you out.
Coronavirus Sanitization
Anywhere you are in Rutherford, NJ, 07070, staying safe should always be a priority. Hiring the expert service of the well-equipped Chuteplus coronavirus sanitization team to help you disinfect all areas is a rewarding step to take.
HVAC & Duct Cleaning
Your duct cleaning should always be important to you. When it's time to clean and maintain your HVAC system, go about it the right way, hire Chuteplus!
Dryer Vent Cleaning
Like your HVAC system, your vents need to be as efficient and last as long as possible. Dryer and vent cleaning service by cleanup experts near you is all it takes.
Trash Chute Cleaning
You don't have to push yourself so hard to get your trash chute cleaned. Go for the best trash chute and linen cleaning company in Rutherford, NJ. Go for Chuteplus!
Chuteplus is here for Rutherford!