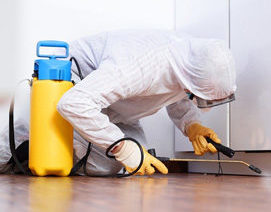 The satisfaction that comes with letting ChutePlus handle all your building needs in New York and the Tri-state area is unbeatable. Our professional and rewarding line of award-winning building cleaning services has been around for decades. And for decades, we have put a smile on the faces of many homeowners and property managers. Our commitment to delivering the best value service and our trustworthiness to deliver in time has made us the most sought-after cleaning service company in New York. Of course, our well-trained and highly equipped servicemen are always ready, no matter how daunting the task may seem.
Here are some of our premium cleaning services, now closer to all in Rosedale, NY, 11422.
Coronavirus Disinfection
To be covid-19 free, aside from getting vaccinated, absolute cleanliness is a must. Disinfecting your space in Rosedale, NY, is an ideal approach. Pick up your phone today and call the best covid-19 sterilization company near you.
Dryer Vent & Exhaust Cleaning In Rosedale, NY, 11422 
It could be frustrating to notice that your dryer does not function as it should. Worse when you need it the most. You can avoid this. Get your vents properly maintained by investing in dryer vent cleaning. Call the right experts in 11422. Call ChutePlus.
Trash & Linen Chute Cleaning
Ever taken a peek at your trash chute? What a sight, I bet it will be. Don't worry. There's a remedy close by in Rosedale. Get your trash chute & linen cleaned; contact ChutePlus.
Window Washing & Cleaning
A clean window best tells how neat and tidy the inside might be. Get your windows shiny and gleaming today. Invest in professional window washing & cleaning.
HVAC & Duct Cleaning
HVAC cleaning and maintenance is never a debate. Save yourself the time and effort of attempting a DIY. Get the best value service in Rosedale with ChutePlus.
ChutePlus is here for Rosedale!