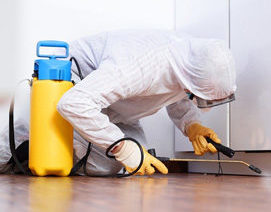 ChutePlus is the name. Many homeowners and property managers in the Big Apple have turned to ChutePlus for all building cleaning services. Be it a residential building, industrial or commercial building. We are the favorite company. For years, our award-winning cleaning solutions have squarely shouldered the task of getting all surface spick and span.
And for all residents of Ronkonkoma, NY, 11779, the wait is over. Our professional line of impeccable cleaning services is now much accessible to them. You can contact us for a free quote. We are still the dependable and reliable cleaning service company, providing the best value services that will dazzle all our customers.
Below are services we cover;
HVAC & Duct Cleaning in Ronkonkoma, NY, 11779
A renowned duct cleaning company near you can make a whole lot of difference in cleaning and maintaining your heating and cooling system. Don't wait till it gets late. Get the best duct cleaning service in Ronkonkoma, NY.
Coronavirus Sterilization
While vaccination is excellent, combining vaccination with good hygiene is the best antidote to the covid virus. To get your space in Ronkonkoma sterilized today, invite the services of a professional coronavirus sanitization crew near you.
Dryer Vent & Exhaust Cleaning
Noticed that your dryer is not functioning as it should? Then it's time you go for a proper dryer vent cleaning. And don't bother attempting to do it on your own. Get professionals. Go fot the best in Ronkonkoma, NY, go for ChutePlus.
Window Washing & Cleaning
Love to see your windows in Ronkonkoma, NY shine and glitter? That's right, call ChutePlus for the best value window washing & cleaning job.
Trash & Linen Chute Cleaning
Take a look at your trash chute. Do you like what's in there? I bet you don't. Get the best chute and linen cleaning job in Ronkonkoma, NY. Call ChutePlus.
ChutePlus is here for Ronkonkoma!