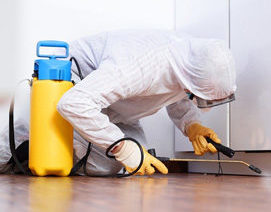 Many New Yorkers, homeowners, and property managers in New York and the Tri-state area have trusted ChutePlus to deliver in all building cleaning services for years. Never for once have they been disappointed. Yes, ChutePlus have perfected he right approach in tackling all building cleaning task, whether in a residential, industrial or commercial building. You can always count on us to deliver that mind-blowing and jaw-dropping cleaning service. We offer the very best building cleaning services at an affordable price.
And now, we have done more. Our professional and award-winning cleaning services are now available to all in Rockaway Park, NY, 11694. You can call us now to get the best value cleaning service in any of the following,
HVAC & Duct Cleaning in Rockaway Park, NY, 11694
Making your heating and cooling system a priority among other appliances could only get better when you hire the very best local duct cleaners to help you clean and maintain your HVAC system.
Coronavirus Disinfection
You don't need to be reminded how important it is to maintain great hygiene by now. To keep your building in Rockaway Park covid and germ-free, the professional coronavirus cleaning company near you should be your ally.
Dryer Vent & Exhaust Cleaning
Removing built-up lint in the dryer is not for everyone. Not everyone has the right knowledge or experience to handle the job. Consider contacting the best dryer vent cleanup company near you in Rockaway Park.
Window Washing & Cleaning
The most rewarding window washing & cleaning job you would ever see in Rockaway Park can only be achieved by the number one building cleaning company near you—ChutePlus.
Trash & Linen Chute Cleaning
Care so much about the condition of your trash chute? Seek the services of a reputable trash chute & linen cleaners in Rockaway Park, NY, today.
ChutePlus is here for Rockaway Park!