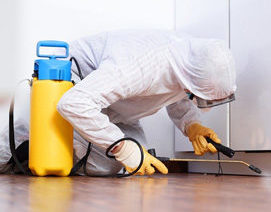 ChutePlus is one of the pioneers of modern building cleaning services in New York. We have delivered the most outstanding cleaning service to many homeowners and property managers in the US for years. Covering the entire New York and the Tri-state area, our excellent servicemen are always ready to keep every building pristine clean.
When it comes to building cleaning service in Richmond Hill, NY, 11418, trust ChutePlus to deliver you the best value service. Our award-winning line of first-rate building cleaning services, now in Richmond Hill, promises to dazzle you. Some of the noteworthy premium cleaning services, now in Richmond Hill, NY, includes,
Window Washing & Cleaning In Richmond Hill, NY, 11418
ChutePlus window cleaning has been praised as one of the outstanding and best value window washing & cleaning services anyone can get in New York. Want your windows in Richmond Hill to shine and glitter? Call the best service company.
Air Ducts Cleaning
Many homeowners and property managers in New York who want to make their buildings safe and improve the life expectancy of their HVAC system always trust the exceptional HVAC & duct cleaning service delivered by ChutePlus. You can do so too.
Coronavirus Disinfection
The coronavirus has proven how harmful it could be to ignore good hygiene. To keep your building in Richmond Hill safe, contact ChutePlus for the most beneficial coronavirus sanitization and other anti-viral sterilization.
Dryer Vent Cleaning
Just as you appreciate a clean and dry cloth, your dryer vent should also be cleaned. Commit to dryer vent cleaning today. Call ChutePlus.
Trash Chute Cleaning
Your trash chute will always be grateful if you employ the services of the best trash chute cleaners near you to get the job done.
Chuteplus is here for Richmond Hill!