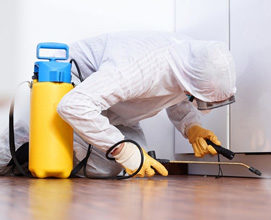 Many homeowners and property managers have trusted ChutePlus to keep their building neat as a button for years. And now, we are happy to announce that our special and award-winning cleaning services are currently accessible to all homeowners and property managers in Rego Park, NY, 11374. No matter how tough the stains and dirt may seem, be it a residential, industrial or commercial building, you can trust ChutePlus to provide the most delightful service.
At ChutePlus, we are committed to delivering a mind-blowing service. We always put in our best efforts in all works. With us, you always have confidence, knowing that your building cleaning job is in the best hands. You can call us now for any of the following services in 11374.
Trash & Linen Chute Cleaning
Cleaning trash chutes help to rid the trash chute of dirt particles that always stick to the chutes. These particles can deliver repulsive odor and be a great habitat for germs. Effective trash chute cleaning in Rego Park that will make your chute spotless can only be achieved by the best.
Coronavirus Disinfection
Thanks to the just defeated pandemic, it is clear for all to see how cleanliness can always make a huge difference. For the most rewarding sanitization in Rego Park, trust ChutePlus Coronavirus cleaning to keep your building disinfected and liberated from contamination.
Window Washing & Cleaning
If you desire to see your windows glitter and shine under the sun rays of Rego Park, get the best window cleaners near you for the job.
Dryer Vent & Exhaust Cleaning
Many things can affect the efficacy of dryer lint, making it perform below expected. The same thing can put your building at risk, making it unsafe. If you want to eliminate this factor, invest in dryer vent cleaning today.
HVAC & Duct Cleaning in Rego Park, NY, 11374
If you want to improve the air quality within your Rego Park building and keep your heating and cooling system in other, call ChutePlus for HVAC & duct cleaning.
ChutePlus is here for Rego Park!