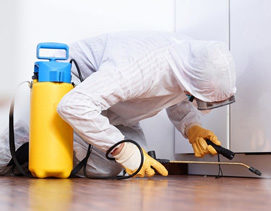 Chuteplus offers guaranteed building cleaning services. From residential to commercial and industrial buildings, we are the number one dependable cleanup company. Our impeccable cleaning solutions come as no fluke. We hire the best hands. Train them and equip them with state-of-the-art tools and the most effective method to get every surface spick and span.
At Chuteplus, your satisfaction is our priority. We offer quality and phenomenal building cleaning services and maintenance that will blow you away. Covering nearly all boroughs in New Jersey, and now right at your doorstep in Ramsey, NJ, 07446, you have no excuse but to get the most deserving building cleanup service on either of the following,
Coronavirus Sanitization     
It's no news that the vaccine for the coronavirus is out. Whether you have been vaccinated or not, we must keep protecting ourselves from this killer virus. What happened last year shouldn't repeat itself. Make your space in Ramsey, NJ, coronavirus-free by hiring the expert covid-19 disinfection service from Chuteplus.
Window Washing & Cleaning In Ramsey, NJ, 07446
There's always a massive difference between a professionally done window washing and cleaning job and a non-professional one. Watching many YouTube videos and reading articles on how best to do it won't help. Want to experience the difference? Hire Chuteplus window cleaning service in Ramsey, NJ, now!
Air Duct Cleaning
It only takes a perfect balance of the right know-how skills and the best in-practice set of apparatus to deliver a pure and blissful indoor air quality. HVAC and duct cleaning in 07446 can always be better with professionals.
Trash Chute Cleaning
Want spotless and sparkling chute linen? Check out the exceptional trash chute and linen cleanup service from the top-flight building cleanup service in NJ.
Dryer Vent Cleaning
All it takes to keep your dryer system up and running is to hire the best dryer vent cleaning company near you.
Chuteplus is here for Ramsey!