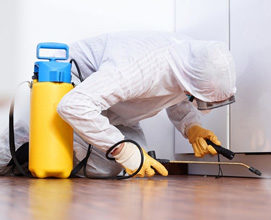 ChutePlus is a premium cleaning company in New York. We offer an exceptional line of award-winning cleaning services that will delight you. We promise to leave every space clean as new. It's no news how important maintaining the cleanliness of homes, offices, and the business environment is. Despite the size of the building, it's never an easy task. But with ChutePlus, we can pass through all hurdles to keep your building neat and tidy.
If you're a homeowner or property manager in Queens Village, NY, 11429 11427 11428, you can now access the best-rated building cleaning services from ChutePlus. Our outstanding cleaning services come with the best possible pricing. Call us now for any of the following phenomenal cleaning services.
Window Washing & Cleaning
An exterior makeover is never complete without a thorough window cleaning. For the most satisfying window cleaning service in Queens Village, call ChutePlus.
Coronavirus Disinfection In Queens Village, NY, 11427 
Aside from getting the vaccine, there are many other ways to keep yourself safe. Committing to coronavirus cleaning of your Queens Village building is the right way.
Trash Chute Cleaning
Insect infestation and harmful microbes are the common results of a dirty or ill-cleaned trash chute. Want to get the best service? Visit ChutePlus for the most rewarding trash chute cleaning in Queens Village.
Air Ducts Cleaning
Getting professional duct cleaning in Queens Village, NY, is only possible with ChutePlus. Get your HVAC system in order. Call the best HVAC & duct maintenance and cleaning company in Queens Village.
Dryer Vent Cleaning
There's never a more fantastic way to extend the life expectancy of driver vents without committing to proper dryer vent cleaning.
Chuteplus is here for Queens Village!