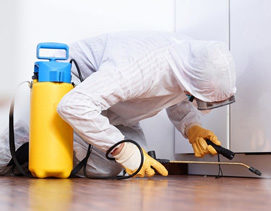 Excellence that meets with affordability is what ChutePlus building cleaning services provide. For decades, the excellent and infallible quality building cleaning services offered by some modern pioneers of building cleaning services, like the ChutePlus, has led to more demand and trust for professional cleaning services. Our rich experience, commitment to service, and results separate us from other cleaning companies. And with numerous accolades and awards to our credit, rest assured of getting the most rewarding service when you hire ChutePlus.
Our award-winning line of first-rate building cleaning services covers all towns and boroughs in New York, including Plainview, NY, 11803. Some of our outstanding cleaning services in 11803 includes,
Window Washing & Cleaning In Plainview, NY, 11803
When it comes to getting all windows washed or cleaned in Plainview. Be it residential, commercial, or industrial building windows, rest assured that ChutePlus will get all surfaces and angles of the windows to shine and shimmer more than you imagine.
Air Ducts Cleaning
How important effective duct cleaning is to buildings is no longer a subject of argument. Even the EPA has acknowledged the role of properly cleaned ducts. To go about cleaning your ducts in a more rewarding way, reach out to ChutePlus for professional HVAC & duct cleaning in Plainview.
Coronavirus Disinfection
Coronavirus and other germs are not what anyone should treat lightly. Despite the vaccines and all noise, good hygiene is the best way to stay safe. Keep your building in Plainview safe and free from viruses and germs, invest in coronavirus cleaning and other anti-viral sterilization.
Dryer Vent Cleaning
You can't stop your vents from accumulating lint, but you can control it and keep your building in Plainview safe. Reach out to professional dryer vent cleaners near you.
Trash Chute Cleaning
Improved air quality and a safer environment can best be achieved with trash chute & linen cleaning done by the best hands like ChutePlus.
Chuteplus is here for Plainview!