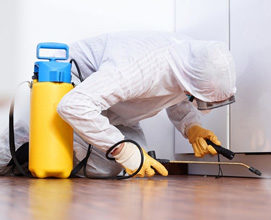 We are pleased to announce that our phenomenal and award-winning cleaning services are presently available to the people of Patchogue, NY, 11772. Our experience, commitment to the service, and professionalism set us apart from the rest.
Every homeowner or property manager would love to have a pristine clean building, from ceiling to window, floors, and ducts. Trying to do the cleaning yourself can't give you that spick and span result. Save yourself the energy and time. Go for the best value cleaning service in New York and the Tri-state area. Go for ChutePlus! You can call us now for a free quote.
Some of our award-winning building cleaning services, now available in 11772, includes,
Window Washing & Cleaning In Patchogue, NY, 11772
Hiring the services of reputable window cleaners in Patchogue, NY, maybe all it takes to boost the curb appeal of your building and boost its resale value. Always remember, a shiny and gleaming window is so appealing.
HVAC & Duct Cleaning
Ever wondered why you must invest in HVAC & duct cleaning in 11772? Well, periodic cleaning of the HVAC system and regular change of the filters help improve its performance.
Coronavirus Sanitization
Vaccination is okay. A great way to fight the virus. But not everyone is vaccinated yet. Protecting yourself is much important whether you've gotten the vaccine or not. Call ChutePlus for the most rewarding Covid-19 cleaning in Patchogue, NY.
Dryer Vent Cleaning
Do you want to see your vents work as effectively as possible for a long time to come? If you care much about the safety of your building, reach out to the best dryer vent and exhaust cleaners near you.
Trash Chute Cleaning
When it comes to trash chute cleaning in NY, ChutePlus is the deal.
Chuteplus is here for Patchogue!