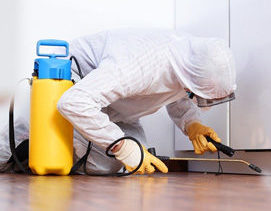 We are the most reliable building cleanup service in the whole of NYC. Be it commercial, industrial, or residential cleaning services, ChutePlus is the number one trusted service company in New York and the Tri-state area. We delight in delivering the best value cleanup job that will please all our teeming clients. Your satisfaction, to see you smile, knowing that you're dazzled by the quality of our cleaning service is what we continually strive to achieve. We take all our jobs to heart.
We have a strong reach, covering all towns in NYC, including Park Slope, NY, 11215, and 11217. Our Park Slope office is there to offer all residents of 11215 and 11217, homeowners, and property managers our amazing line of award-winning cleaning services. No matter the cleaning work, have faith that ChutePlus will deliver. You can call us for any of the following services,
Trash & Linen Chute Cleaning
Take a look at your trash chute today. Do you like what you see there? Trying to be brave, cleaning your chute yourself, won't help. Seek the professional services of a reliable trash chute cleaning company in Park Slope, NY.
Coronavirus Disinfection
Good hygiene has always proven handy in defeating all germs and infections. So why don't you keep your Park Slope building safe? Call ChutePlus for the most effective coronavirus sanitization.
Window Washing & Cleaning
A glistering and neat window can be so appealing. Getting your windows properly washed and cleaned is best possible with professional window cleaning in Park Slope, NY.
Dryer Vent & Exhaust Cleaning
A clogged vent is a high risk to any building. Why not go for the best dryer vent cleaning service in Park Slope, NY? Contact ChutePlus!
HVAC & Duct Cleaning in Park Slope, NY, 11215, 11217
It's no news how harmful clogged ducts can be. Want to get the best value when you hire HVAC & duct cleaners? Reach out to ChutePlus.
ChutePlus is here for Park Slope!