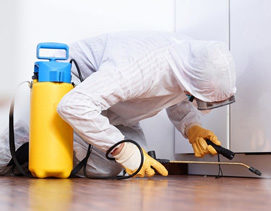 From New York to New Jersey, Chuteplus is the number one reliable cleaning company for a timely and efficient job. And down to Paramus, NJ, 07653, we have never stopped offering the most rewarding cleaning service.
Our award-winning service is trusted by many top building management companies, homeowners, and property managers in New Jersey. We deliver our one-of-a-kind cleaning services in nearly all boroughs in New Jersey. We have years of experience handling all cleaning challenges, providing top-notch building and cleaning services at unbeatable prices. Some of our outstanding building cleaning services, now offered in Paramus, includes,
Coronavirus Sanitization In Paramus, NJ, 07653
The vaccination is there, which by all means is good news. But it will take some time to get to everyone. While waiting for everyone to get vaccinated, being proactive against the covid virus involves hiring a professional Coronavirus sanitization crew to help disinfect all areas.
Window Washing & Cleaning
we all love to see shiny and glittering windows. Want your windows in Paramus, NJ to have a luster and shiny appearance? Reach out to the exceptional Chuteplus window washing and cleaning services. We have the antidote to make every corner and angle in a window glitter.
HVAC & Duct Cleaning
Cleaning HVAC and ducts is very vital. But efficiency doesn't come with doing it on your own. If you desire to see the best result, you already know who's the best cleaning service provider in the whole of New Jersey.
Dryer Vent Cleaning
Let experienced hands and a well-equipped crew take care of your vents. Our remarkable vent and exhaust system cleaning service will always make a difference.
Trash Chute cleaning
Whether grease, oil, and all manner of food stains. You don't have to waste your time scrubbing and wondering what chemical to use. Call us now for a satisfying trash and linen cleaning.
Always remember, Chuteplus is here for Paramus!