Greenwich, CT HVAC Duct, Dryer Vent & Trash Chute Cleaning
As a local commercial cleaner in Greenwich CT, we are proud to serve businesses, homes, buildings, restaurants and more in our community
 Duct Cleaning
ChutePlus is one of the best cleaning companies in Greenwich CT that specializes in HVAC and duct cleaning for corporate offices, stores, residential buildings and restaurants. Uncleaned air ducts can become damaged, requiring repair or even replacement. Not only that but if you live with someone that has allergies or asthma having dust or mold in your air duct can be very dangerous for your loved ones. If you haven't had your air ducts cleaned at least once in the last year then you could be putting your wallet and your health at risk!
Dryer Vent Cleaning
If you live in the western Greenwich CT area, you might not be aware that dryer vent cleaning is important and is a vital part of maintaining your home. Removing the build-up of lint and debris from inside the exhaust hose leading out of your clothes dryer.
ChutePlus cleaning services in Fairfield County will be able to clean the dryer vent and dryer duct by locating the problem areas, defrosting them, and disposing of any debris.
Trash Chute Cleaning 
 Cleaning the garbage chute will prevent disease-causing bacteria from entering your apartment building preventing odors from invading your home and bothering you for days or weeks on end, if not months! Our team of professional cleaners can identify where the odor is coming from and get rid of it in just hours, So be sure to call for service soon if you notice any odor.
Call us today to schedule an appointment!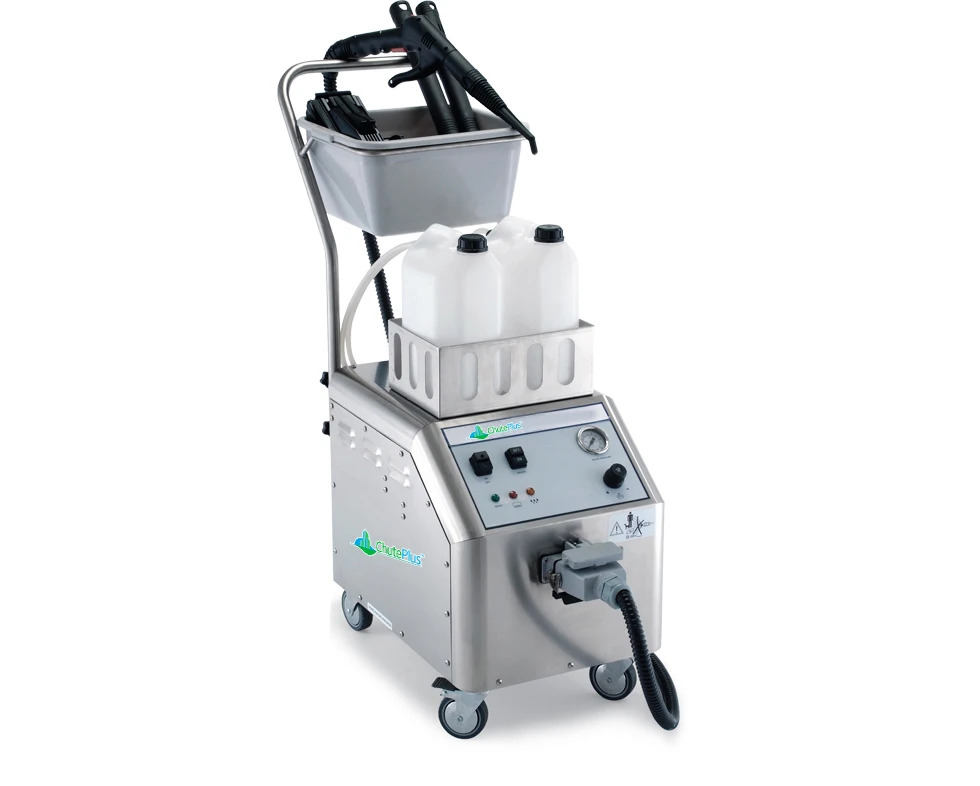 ChutePlus HVAC Duct & Dryer Vent Cleaning Of Greenwich
177 W Putnam Avenue, Greenwich, CT 06830
√ Chutes
√  Ducts
√ Dryer Vents
√ Windows
√ Covid-19 Sterilization
√ Delicate
√ Fast
√ Affordable
ChutePlus HVAC Duct & Dryer Vent Cleaning Of Greenwich 177 W Putnam Avenue, Greenwich, CT 06830 (203) 489-2295
FAQ: Greenwich, CT Commercial Cleaning Company
Why should I clean my air duct?
If any member of your family has any respiratory problem or allergies is recommended to clean your air ducts to improve your indoor air.
Why dryer vent cleaning is important in Greenwich CT?
Cleaning your dryer vent can be life-saving, excess moisture can cause nitrogen build-up, which can cause fires and explosions. It also reduces the risk of carbon monoxide poisoning.
Where is ChutesPlus Licensed to do commercial cleaning?
We are licensed and insured to provide a full range of building maintenance and commercial cleaning services in Greenwich and all the surrounding areas.
How often should I have my building chute cleaned?
We advise our customers in Greenwich, CT, to have their trash chute cleaned at least twice or three times a year; depending on how often residents use the trash chute! We have a highly-trained team of cleaners, schedule a call for a free quote!
How much does it cost to have air ducts cleaned in Greenwich CT?
This depends on the size of your building or office, the type of HVAC and duct system you have and how old they are but typically it can range from a few hundred dollars to a few thousand.
Testimonials From Our Happy Clients
All I can say is these guys are the real deal and they are a pleasure to work with. Their service is great. Their team comes off as happy and well trained for the services they provide. Thank you guys!
David Frank
They did a wonderful job with my air duct cleaning. They pointed out that my furnace didn't even have a filter which is somewhat why it got so dirty over the years so they took assessment to propose which size to get. Why not come here again and again?
Michelle Clark
The personnel was incredible. They were able to book me at the last minute to meet a special need. The specialists were consumate in clarifying what they were going to do, what they discovered and remediation strategy. They kept a clean work area and comradely throughout!!
Sean Murphy
Stay Connected to Chuteplus
We take pride in giving you the best building services available. We have a policy to work together as a team. We do work in some of the largest management companies in the world.
Monday—Friday: 9:00AM–5:00PM
Saturday & Sunday: 11:00AM–3:00PM