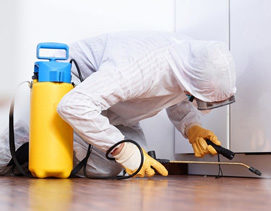 Deer Park, NY Duct, Dryer Vent, Chute & Construction Cleaning
We are thrilled to announce that our ChutePlus services are now rendered to the people of Deer Park, NY. We are a licensed, award-winning cleaning service, known for our honesty and commitment. Judging by various commendations from our loyal clients, you can be confident that we conduct our services thoroughly. You have the privilege of choosing from one of our services below;
Hvac And Duct Decongestion
You need to turn your attention more to your HVAC System because it could be filthy. Our Deer Park duct cleaning service is always up to the task to help you evacuate your ducts and keep your air supply neat and tidy.
Covid-19 Sterilization
Due to the recent pandemic, staying germ-free is a must. Our disinfection team in Deer Park, NY, is always at your service should you require decontamination of your home.
Dryer Exhaust Cleaning In Deer Park, Ny, 11729
The dirt that constantly lodges in your dryer exhaust can prove to be a problem in the extended operation of your dryer. It's best to contact our Deer Park exhaust cleaning service for a professional venture.
Junk/Debris Removal
As much as it's quite a known issue, it's not easily fixed. Our junk removal service in Deer Park is here to bring back that comfort and space into your home, giving you that Zen feeling.
Trash Chute Cleaning
Garbage with sticky tendencies most times gets stuck on the sides of the chute. The best option here is to reach out to our expert trash chute cleaner in Deer Park, NY, 11729, for a professionally done cleaning job, and bacteria-free chute.
ChutePlus is here for Deer Park!